From the Crazy Moon Cerakote shop
Rifles
Marlin 444, rusted in deer camp in a quad scabbard, restored in Gloss Black.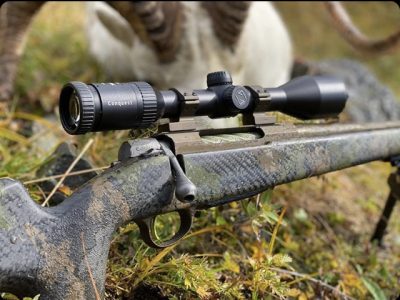 Tikka T3 sheep rifle in Burnt Bronze, Tungsten and a custom Crazy Moon chartreuse mix on the bolt.
Ruger American and scope in matching custom camo.
T/C Encore in custom camo to match the classic wood furniture.
Leupold scope in Burnt Bronze to match factory Browning rifle Cerakote.