From the Crazy Moon Cerakote shop
Long Guns
Marlin 444, rusted in deer camp in a quad scabbard, restored in Gloss Black.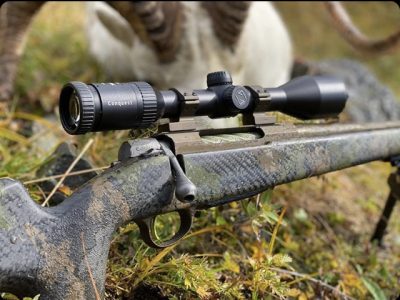 Tikka T3 sheep rifle in Burnt Bronze, Tungsten and a custom Crazy Moon chartreuse mix on the bolt.
Ruger American and scope in matching custom camo.
T/C Encore in custom camo to match the classic wood furniture.
Leupold scope in Burnt Bronze to match factory Browning rifle Cerakote.
Classic Ruger Red Label refinished after factory bluing was faded in a basement flood.
Father's first gun refinished in Black Cherry, Northern Lights, and Crushed Orchid to hand down to his daughter.